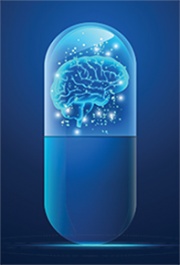 © JACKIE NIAM/SHUTTERSTOCK
Reducing opioid reliance with mind-body therapies
By Nicole MacKee
Mind-body therapies, such as meditation and cognitive behavioural therapy (CBT), may help to relieve opioid-treated pain and reduce reliance on opioids, say US researchers.
In a systematic review and meta-analysis published in JAMA Internal Medicine, the researchers found that mind-body therapies, including meditation, hypnosis, relaxation, guided imagery, therapeutic suggestion and CBT, were associated with moderate reductions in pain intensity (Cohen d =−0.51) and small reductions in opioid dosing (Cohen d =−0.26). The review included 60 randomised clinical trials and more than 6400 participants.
Moderate-to-large improvements in pain intensity were found with meditation, hypnosis, therapeutic suggestion and CBT, but not for the other therapies. Most meditation, CBT and hypnosis studies found significant associations with beneficial opioid-related outcomes, including dosing, craving and misuse, but fewer studies of therapeutic suggestion, guided imagery and relaxation were associated with such benefits.
Dr Chris Hayes, Director of the Hunter Integrated Pain Service, at John Hunter Hospital, Newcastle, said although more detailed definitions of the therapies included in the review would have been helpful, the overall theme of the paper was 'excellent'.
'Whether or not patients are on opioids for chronic pain, those broader aspects of holistic treatment are going to be helpful,' he said, noting that the findings were consistent with the results achieved in specialised pain clinics across Australia and New Zealand.
The latest Electronic Persistent Pain Outcomes Collaboration (ePPOC) data have shown that almost half of all patients attending multidisciplinary pain clinics were able to reduce their opioid dose by 50% or more.
Dr Hayes said there had been some debate as to whether opioids interfered with a patient's capacity to engage with group pain management programs.
'One could argue that if patients are on high doses of opioids, they need the broader approaches to decrease their doses,' he said. 'On the other hand, if patients are on a high dose of opioid, they are less likely to learn meaningful pain management strategies.'
Dr Hayes said Australian pain specialists were more likely than their US counterparts to actively deprescribe opioids in conjunction with holistic treatment strategies.
'The ePPOC results show that it's possible to reduce opioids and people's overall pain will still come down,' he said. 'In our team now, and quite a few around Australia and in New Zealand, people are actively having an opioid deprescribing plan alongside these mind-body approaches.'
JAMA Intern Med 2019; doi:10.1001/jamainternmed.2019.4917.